The Emerald, Cornwall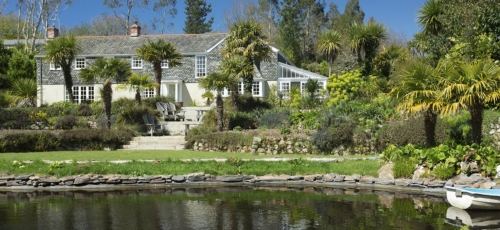 The Emerald is the UK's first ever zero carbon holiday accommodation located just outside Carnon Downs in Cornwall.
Evolution have been instrumental in helping create the dream for husband and wife team Tim and Brigitte.  The plan to create an environmentally friendly, five star self-catering holiday haven to rival luxury hotels with the freedom and privacy that self-catering allows was realised.  The Emerald operates according to the Code for Sustainable Homes where they have been certified as Code Six which is the highest possible grading.  They have achieved this by generating their own electricity, producing their own water, having very high levels of insulation, utilising recycled materials, recycling waste, planting native trees (over 100) and reducing the energy consumption of the Emerald by over 90%.
Evolution were delighted to be asked to work with The Emerald.  In doing so we committed to minimising the impact on the environment by following their strict Environmental Policy and Waste Management Plan.